Deepen your knowledge and perfect your musical performance in the UBC Bachelor of Music.
In the Bachelor of Music (BMus) at the UBC School of Music, you'll be able to pursue one of five majors: advanced performance, music scholarship, composition, music education, and general studies. And, if you meet higher standards of performing ability, you may audition for acceptance into the majors in advanced performance.
Every major includes four years of private instruction in an instrument or voice. You can expect private lessons on at least one instrument in every year of your undergraduate program in the Bachelor of Music. At the heart of each BMus program is a core curriculum of performance, music scholarship and non-music electives.
Each major involves a different distribution of required and elective courses in music and in other subjects. Visit our Areas of Study page for more information about the breadth of study available to you.
As a BMus student, you can choose to minor in arts, commerce, or science, a double major in music and arts, or earn a dual bachelor with music and science or education. Students entering their second year or later can apply to the dual degree program.
Advanced performance
Hone your technical and performance skills while grounding your artistic practice in a solid academic foundation.
Learn more arrow_right_alt
Music scholarship
The music scholarship major combines broad upper-level coursework in music theory, music history, and ethnomusicology with the performance standards of the BMus.
Learn more arrow_right_alt
Composition
The composition major allows you to explore your creativity while learning music theory and refining your performance.
Learn more arrow_right_alt
Music education
Explore the various paths that are available to you when pursuing music education, including the dual Bachelors in Music and Education.
Learn more arrow_right_alt
General studies
General studies in music is designed to provide a broad, flexible, general higher education in music, including private lessons on the instrument you play best.
Learn more arrow_right_alt
Double majors
As a BMus student, you may combine your BMus major with a major or minor from a Bachelor of Arts program.
To successfully complete the BA major, you will need to take at least 42 credits in a field or specialization, of which 30 credits must be in courses numbered 300 or above; in addition, you must fulfill all the requirements set by the Faculty of Arts department or program.
You should make the application to the School of Music Academic Advisor after admission to the BMus. Although some programs require departmental approval, most do not.
---
Dual Bachelor of Music and Bachelor of Science
The Dual Degree in Music and Science offers capable students the opportunity to earn a Bachelor of Music and a Bachelor of Science (BSc) degree in most combinations of one Music major program and one Science major program. You can complete most combinations in six winter sessions.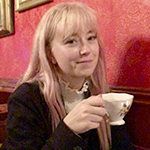 I chose UBC because of its outstanding reputation in Canada and its premium location in Vancouver. Memories include anything I've done with our Music Undergrad Students' Association, even just cleaning up after events! I also don't think anything can beat delivering a great concert and then going out with everyone afterwards to celebrate! Our school is pretty tight-knit and supportive.
Kaitlyn Darrach
GSSM Music Education fourth-year (Saxophone Performance)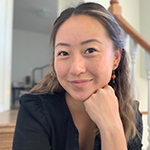 The BMus in General Studies gave me the flexibility to push myself as a pianist while exploring other interests. Through this program, I have discovered many different careers in music that I can pursue beyond the path of a performing artist. Whether your interest lies in music and technology, music and research, or some other combination of your passions, there is something here for you.
Vanessa Mak
BMus '22 (Piano Performance)