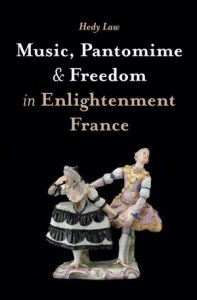 Associate Professor of Musicology Dr. Hedy Law published Music, Pantomime, and Freedom in Enlightenment France (Boydell & Brewer), a new book that explores how "composers and performers use[d] the lost art of pantomime to explore and promote the Enlightenment ideals of free expression."
Winds, Brass, and Percussion Chair Dr. Robert Taylor contributed the chapter "Out in Front: Queer Identity and Visibility in the Wind Band" to The Horizon Leans Forward: Stories of Courage, Strength, and Triumph of Underrepresented Communities in the Wind Band Field (GIA Publications). You can watch Dr. Taylor discuss his book chapter in a special roundtable discussion convened by the book publishers.
Assistant Professor of Music Theory Dr. Ève Poudrier published a study on listeners' perceived grouping of simple tone sequences titled "The Influence of Rate and Accentuation on Subjective Rhythmization" in Music Perception: An Interdisciplinary Journal. Among other findings, the study reveals a preference for duple metric grouping of low-level ternary groups (6/8 and 12/8).
Assistant Professor of Viola Marina Thibeault published "Athletes in the Practice Room: A guide for musicians modelled on the mental training of elite athletes" in the Journal of the American Viola Society, Volume 37, Number 1.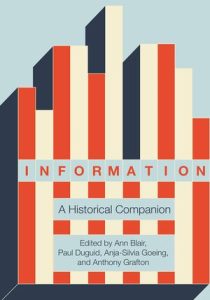 Professor of Musicology Dr. Alexander Fisher contributed a chapter, "Bells," to Information: A Historical Companion (eds. Ann Blair, Paul Duguid, Anja-Silva Goeing, and Anthony Grafton), a new book published by Princeton University Press that "traces the creation, management, and sharing of information across six centuries."
Professor of Musicology Dr. David Metzer published "Prisoners' Voices: Frederic Rzewski's Coming Together and Attica" in the Journal of Musicology. The article explores how Rzewski "brings out the infliction of pain that scholars have viewed as a fundamental aspect of incarceration."