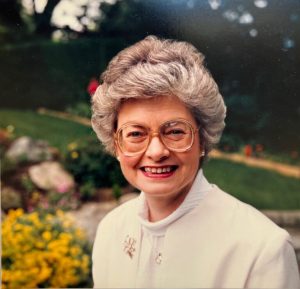 It is with great sadness that we announce the passing of Marjorie Hougham.
Hougham was a long-time member of the piano faculty at the UBC School of Music. In 1978 she was invited by Wallace Berry to join the faculty and taught here for many years.
She was also a long standing member of the Vancouver/ Burnaby RMTA Branch, serving in several positions on the Executive in the 1980's including President and Committee Chair for the 1985 CFMTA Convention at UBC.
Hougham taught piano and theory for 49 years before retiring to spend time with her husband George and to continue studying on her own. In her final years, she moved from Surrey to Campbell River to be closer to her family.
Marjorie Hougham had a deep commitment to music education and will be greatly missed. Our deepest condolences to her loved ones.⁠