All-2SLGBTQ+ production, A Spanish Hour?, has received grants from both the Canada Council for the Arts and the BC Arts Council! This generous support will fund further development and the production of this reimagining of the opera, directed by UBC School of Music Associate Professor J. Patrick Raftery, who also co-wrote the English libretto with dramaturge Peter Tiefenbach.
"Being awarded these grants from national and provincial organizations is really a boost and gives me wind in my sails. The recognition for my community, the queer community, is so important, especially now! We do need to be present, represent, and speak out so we do not lose the gains we have made over the past 50 years. I am grateful that these awards panels with the Canada Council and The BC Arts council see me and my work as something to support and promote."
J. Patrick Raftery
Librettist & Director
A Spanish Hour? is a Queer-English reimagining of Maurice Ravel's L'heure Espagnole, a one-act comédie musicale from 1911. This rare all-2SLGBTQ+ production is set in 21st century Toronto as a situation comedy exploring the realities of sexual freedom in committed relationships. Not only has the plot been reimagined, but the voices have also been changed. Roles typically sung by a Mezzo-Soprano are now voiced as a Tenor and the Buffo-Bass role is being sung by a Mezzo-Soprano.
Behind the scenes of A Spanish Hour?
"The first time that I saw the A Spanish Hour? in the 1970s I knew this story related to the Queer community, I felt very strongly that it would work with an all-Queer cast… Building the team was really quite fun and I immediately knew that Peter Tiefenbach had to be my partner in writing the libretto."
J. Patrick Raftery
Librettist & Director
Cast photos by Taylor Long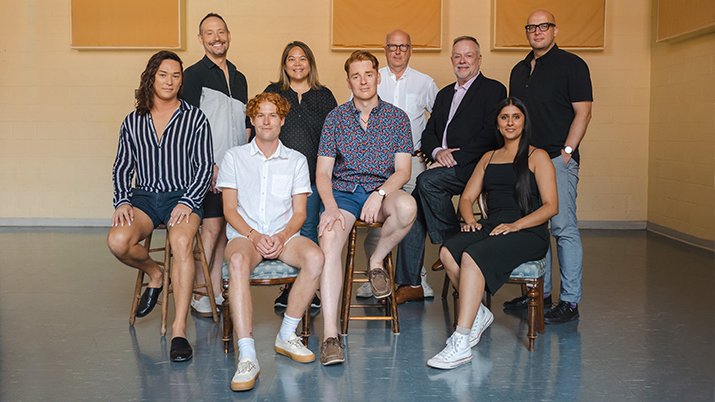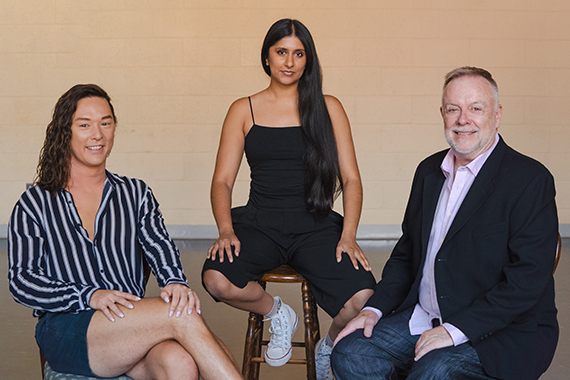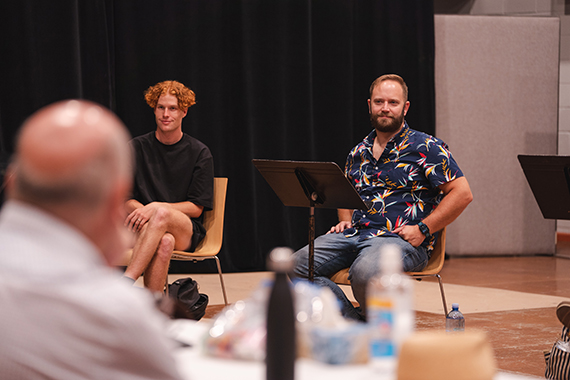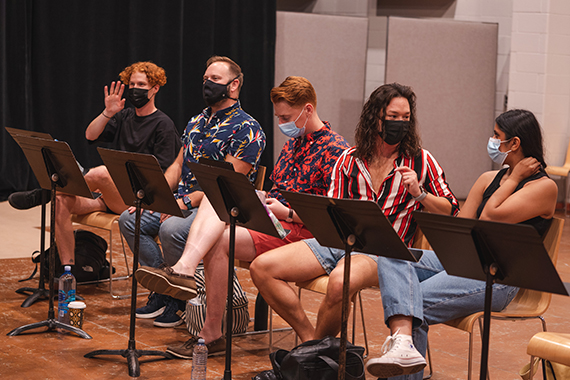 Singers include UBC Opera alumni Spencer Britten (BMus '15, MMus '17) as the non-binary character Gonzalve, and Simran Claire (BMus '18, MMus '20) as Dawn. The main role, Conception, is sung by Isaiah Bell, Ram is sung by Andrew Love, and David Walsh appears as Toto. A Spanish Hour? is conducted by Gordon Gerrard.
"We have so few depictions of gay love and gay life in Opera even though so many people who work in it are clearly interested…and that it is set in Toronto and I think there are very few pieces that are set on the Operatic stage that are set in our hometowns."
Peter Tiefenbach
Librettist & Dramaturg
Development for A Spanish Hour? started in 2020, with the production scheduled to première in 2024, the 55th anniversary of The Stonewall Riots. Stay tuned here for dates and venue once they are confirmed.